Amanda Denison is an innovative jeweller working silver and enamel. Her main inspiration comes from her home and studio environment in West London. The contrast between concrete and nature along the Thames towpath. The leafy streets lined with buildings. The park and allotments outside her studio. Traces of patterns of urban life, of decay and dilapidation.
Amanda's work reflects all of this through its subtle layers of technique and design. She works with precious and non-precious metals combining industrial materials (steel and industrial liquid enamels) with traditional processes (silver-smithing, etching and enamelling). Patinas add colour but her palette is subtle and restrained. She likes to distress and deconstruct her enamels. After firing in a kiln she abrades the layers and the glassy finish, to create subtle areas of hue and tone. She encourages patches of bare steel to rust, as an integral part of the process. Then she waxes the surface to preserve it.

'I am intrigued by the rings on a felled tree, the peeling paint on a crumbling wall, the myriad of colours on a rusty railing and by faded graffiti and eroded street markings. I bring the environment into my work (literally) by firing sands, charcoals and oxides into the enamelled surface.'

Amanda Denison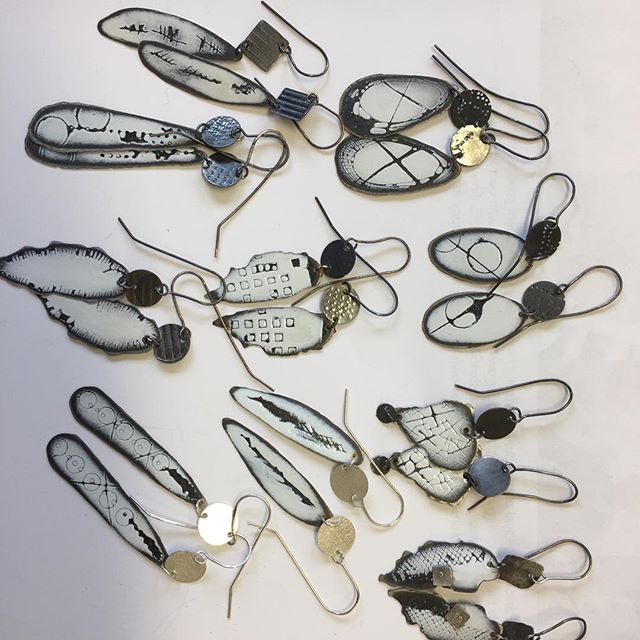 Shop Amanda's jewellery here
From 2014, she studied jewellery at evening classes initially, graduating to a BTEC level 3. Her college entered her for the New Designers exhibition in Islington. From there, she was accepted onto the Crafts Council's Hothouse programme, and was a finalist in Rising Stars in 2017. Her studio is in a leafy part of West London and she now exhibits internationally.
Experimentation is key. Amanda had a varied career before finding her real passion as a jeweller.
My personal journey towards becoming a jeweller
On leaving school I went to Art College for four years studying Fine Art . After that I spent a decade working with graphic designers on marketing and project management of creative projects.

A period travelling in Thailand led me to train in Shiatsu. I then developed a business as a Shiatsu Practitioner. I worked privately, in clubs, hospitals and with charities (supporting people affected by HIV and Aids). In addition I was part of the management team running the Shiatsu College, London and worked as an assistant teacher. When injury and a young child required me to work locally, I ended up working in NHS healthcare. I became a Practice manager at several local surgeries.

I really missed my creative endeavours and started studying Jewellery Making. Initially I took an evening class. Then I moved to a day a week. Before I knew it I was studying three days a week, doing a BTEC level 3. I opted for this course of action as I wanted maximum studio time to learn practical skills.

My college exhibited at New Designers (Business Design Centre Islington) where I was picked up by a couple of galleries. I was fortunate enough to be accepted on to the Craft Council's prestigious 'Hothouse' Programme 2016 and promoted as 'one to watch'. I was also accepted to exhibit at 'One Year On' at New Designers 2016. The following year I was a finalist in 'Rising Stars', 2017.

In the years since leaving College I have established a studio in West London. I exhibit regularly in group artist and solo shows throughout the UK and in the USA.

Amanda Denison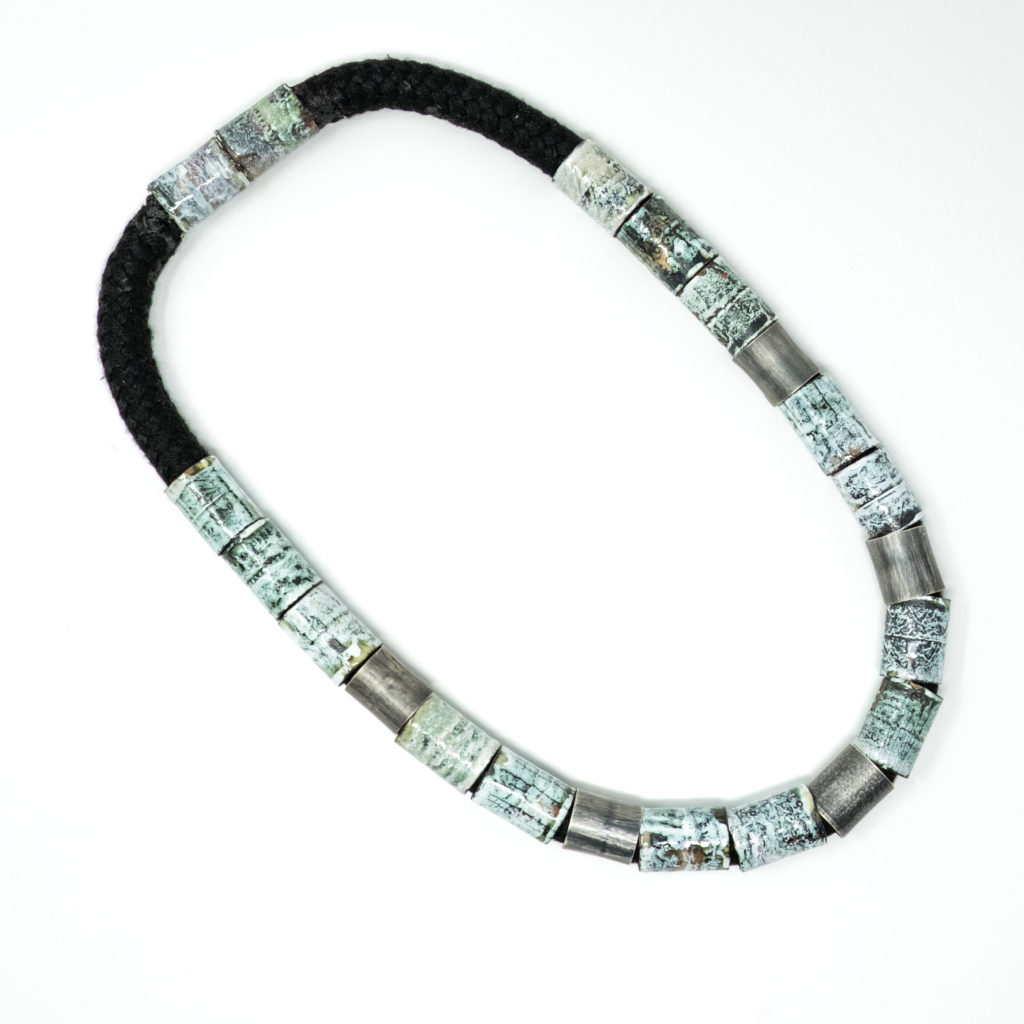 For more information see www.amandadenison.com