Kirsten Sonne is a prolific recycler of simple materials to make unique jewellery design statements. Not for the faint-hearted. Her jewels are not only individual but very striking. Often extroverted, Kirsten's pieces enable one to transform their look from ordinary to the extraordinary.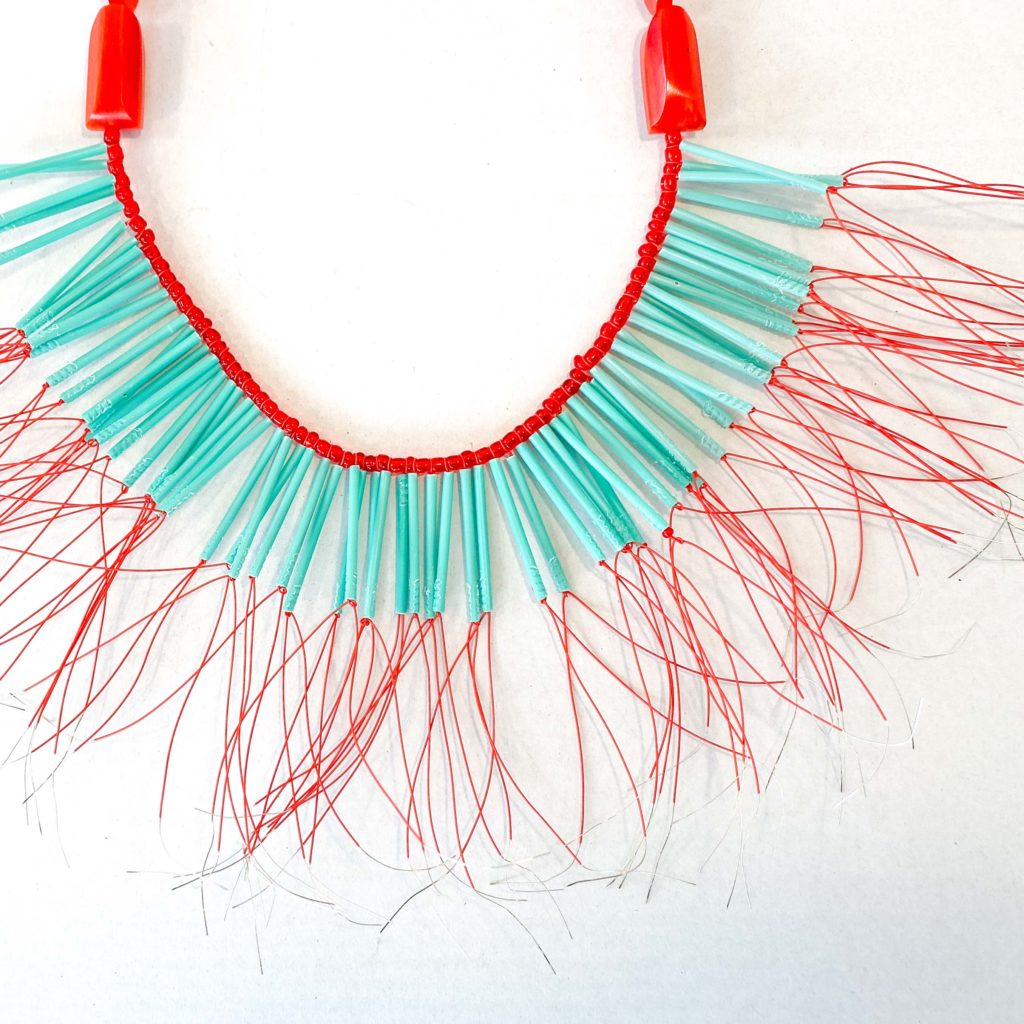 I aim to create humorous and elegant decorations for the body, for fabulous and courageous people of all ages. There are no limits.

Kirsten Sonne

Shop Kirsten Sonne's jewellery here
In the 1990s Kirsten started working with scrap materials. At first she used exclusively metal, then wood, plastic, rubber, bone, horn, electronic gadgets. Whatever she could find was possible. All her works are handmade and therefore one-offs. Her inspiration often comes from the material she works with, or the subject matter. She is also keen on fashion, street art, other jewellery, modern as well as antique and ethnic. Charismatic personalities, books and fine art all attract and inspire her.
Since I graduated from Danish Design School, I worked as graphic designer. I did non-commercial graphic design (book covers, leaflets, posters, cd-covers etc) from my studio in central Copenhagen. I love my profession, but the computer changed the way of working . There were no more brushes, pencils, paper, ink . I slowly started missing the connection with the materials and working with my hands.

Kirsten Sonne
Variety and individuality
Now, she recycles everything to make her highly individual and artistic jewels. Her work has guaranteed variety and individuality – no one piece is exactly the same as any other. She has her own shop in Copenhagen. She also sells in art galleries and contemporary jewellery shops in Denmark in London and increasingly internationally.
Kirsten has exhibited at GroundWork Gallery since we opened in 2016, creating new pieces each season. She is inspired by the work of the other artists and the themes we explore.
For more information see www.sonnejewels.com