Mihaela creates enchanting, distinctive jewellery. As a maker she seeks to engage with the wearer, offering a portal to her world. She uses jewellery as a means to tell stories.
"Narrative jewellery is most helpful, because it can be figurative and allows me to play with objects and people in the most direct way"

Mihaela Coman
Each collection portrays a different narrative, and each item of jewellery is a unique, one-off piece. Narratives include "Childhood Memories" of Communist Romania "The Burden of the Past" and "Such a Waste". We can relate to her compelling narratives through prosaic objects such as shopping bags and clothes. Mihaela's talent is to commemorate these everyday objects, immortalising them in precious metal.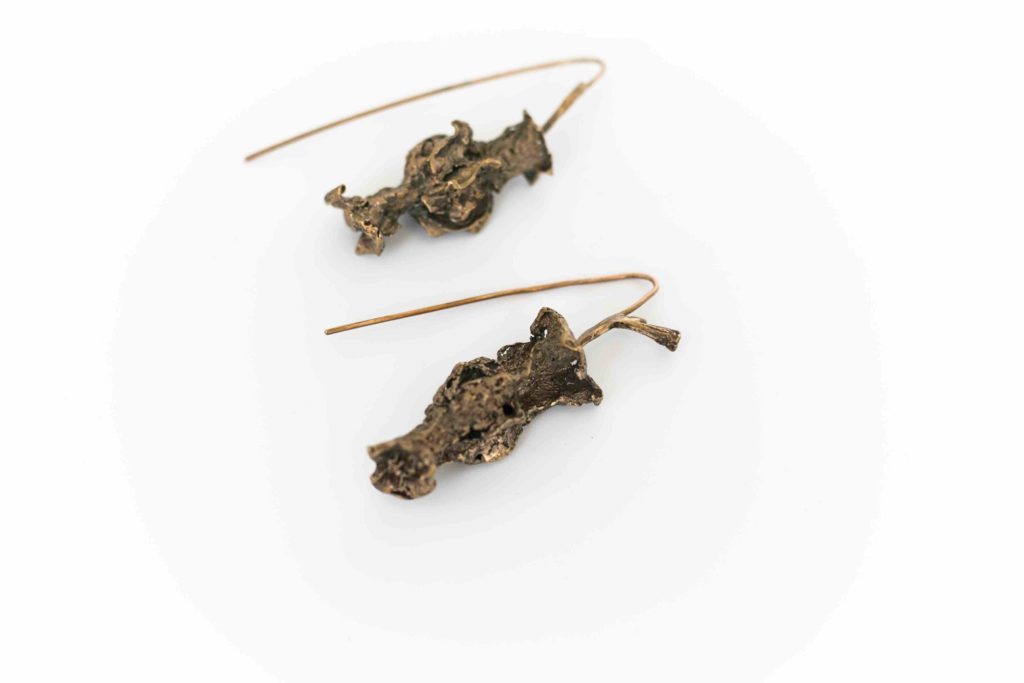 Mihaela's Brit a Brick Collection
For her latest collection "Brit a Brick", Mihaela was inspired by the landscape of her new home, Norfolk. She spent a lot of time walking and exploring during the national lockdown. She was drawn to the typical old flint and carstone churches and buildings. Red bricks and flint walls define Norfolk's architecture. Using wood, silver and copper Mihaela echoes these local, historic qualities in distinctive, wearable sculptures.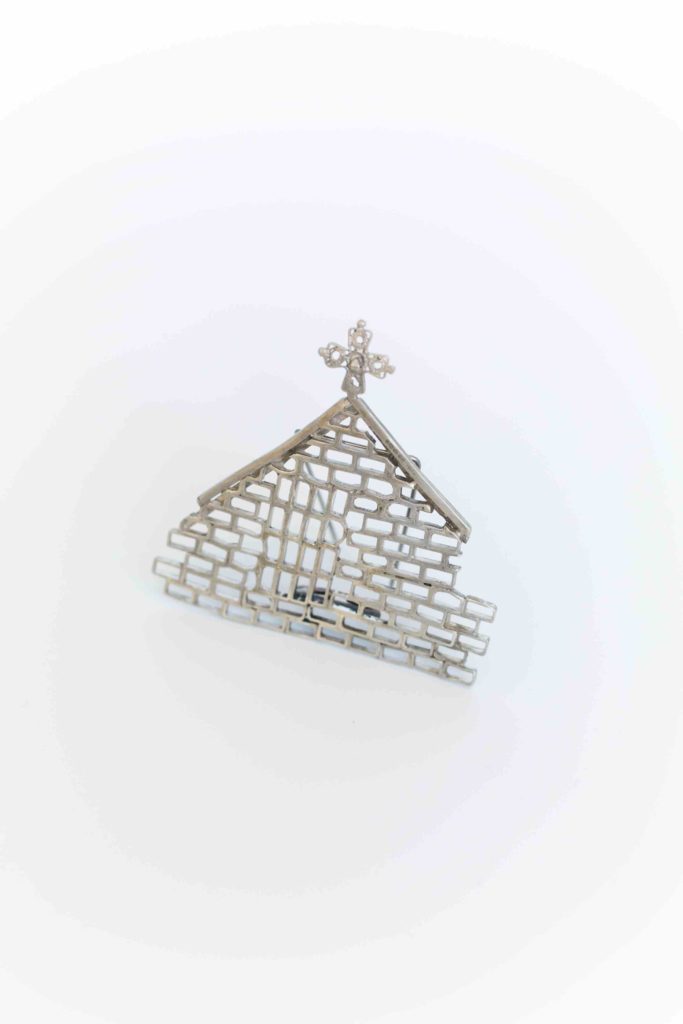 Playfuleness and Produndity
Mihaela poignantly embodies sorrow and humour in her jewellery. She offers both playfulness and profundity. As part of her series 'What A Waste' Mihaela created the Shopping Bag Brooches. These little silver bags are an apposite commentary on consumerism. Our attention is drawn to the ecological crisis by "a symbol of the movement, the plastic bag". At the same time we appreciate her ironic allusion to the "status, expensive bag".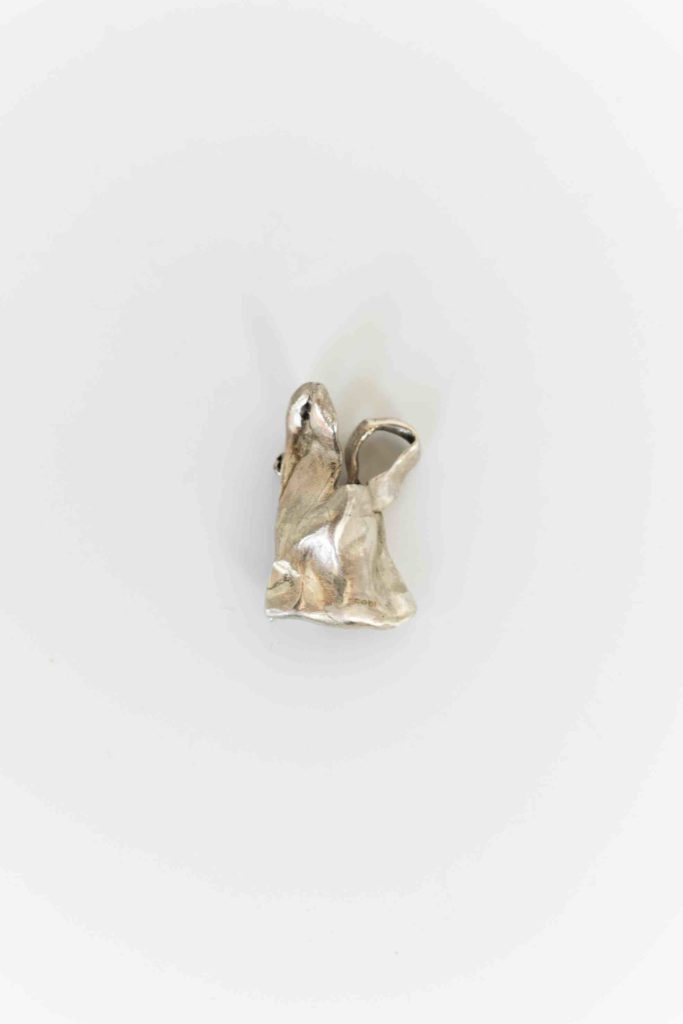 Romania via Edinburgh
Mihaela grew up in Romania and worked there until recently when she decided to come to the UK to follow her daughter. She left Bucharest and her job behind, and began a masters course in Jewellery at the University for Creative Arts. She graduated in 2019 and will begin her PhD at Edinburgh College of Art in 2021. Mihaela has created the perfect medium for her artistic expression:
"Empowered by the freedom of expression that jewellery can offer, I hope that my work is an authentic, sincere and honest expression of my ideas and emotions."

Mihaela Coman