Helga Mogensen is a jeweller who draws both inspiration and materials from the environment. She combines an economy of means with great skill, in order to make luxurious artifacts from the most humble beginnings. Combing remote Icelandic beaches to find perfect pieces of driftwood, she then tries out different arrangements. She plans her compositions carefully in her sketchbook.
Her work has underlying meditative and symbolic elements. 'In my work I focus on the connection, the connection to other people, connection to nature, connection to every breath.'
She finds inspiration in closeness to nature
Every summer Helga takes a vacation with her family at a beach in the north of Iceland, where she finds inspiration in the closeness to nature, the remote location, and the lack of electricity. Her work portrays the personal aspects of her life, mirroring actions, behaviour, people, places, nature, and
feelings. Mogensen also focuses on personal identity, the idea that each maker is an individual with his or her own reality to display. No two can be the same.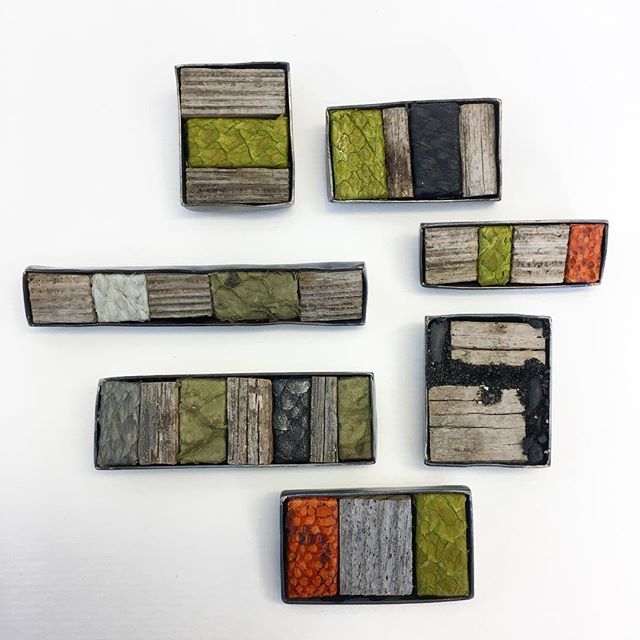 Her main focus in her art work is using her personal experience in life. translating that into objects to wear, or even as wall pieces. She loves the freedom that is involved in her field. The different scales of work, varying
from earrings to large scale neck-pieces bring different challenges.
Background and Training
Born and based in Reykjavík, Iceland, Helga Mogensen studied at technical college in Iceland, then went on to graduate in 2007 with a first class honours in jewellery and silver-smithing from Edinburgh College of Art, Scotland. There she happens to have been taught by Judy McCaig, another of our GroundJewellers.
Now living back in Reykjavik, Helga has been working with a variety of
materials such as silver, steel, copper, brass, driftwood and fish skin.
Currently, she is using driftwood in combination with thread and sterling silver. Mogensen considers the thread, which creates a link between the driftwood pieces, to represent a human connection.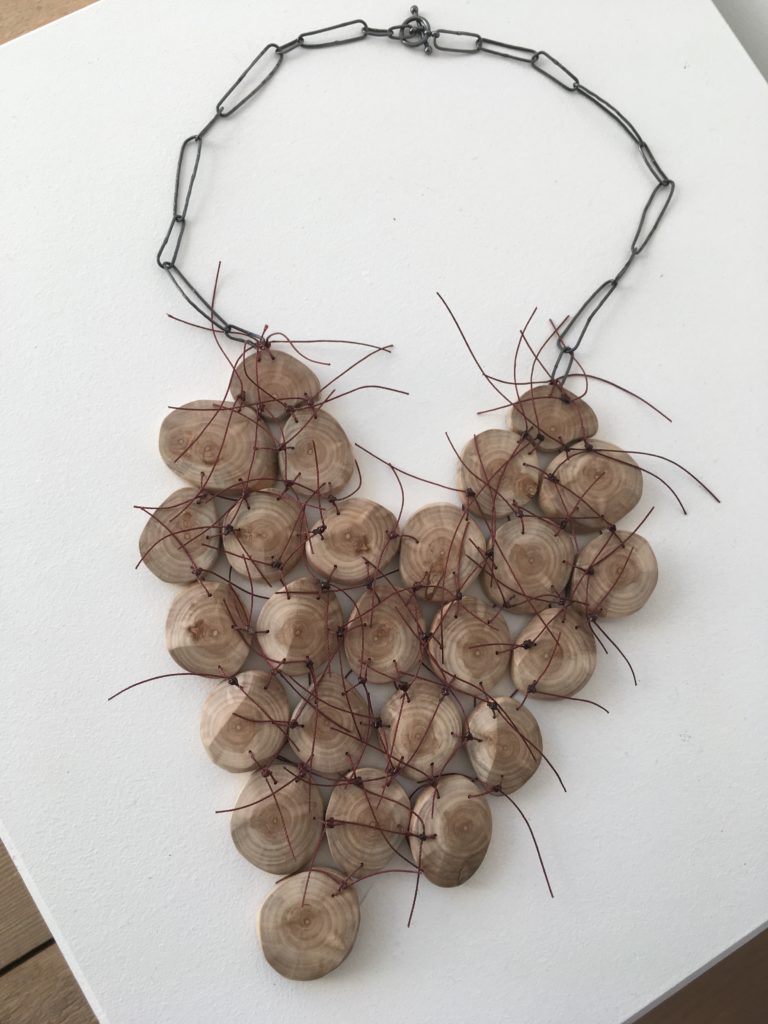 For more information see www.helgamogensen.com/