Madeleine Spencer jewellery reflects her ongoing fascination with creating pieces of wearable art. However, in contrast with some of the more extrovert kind of artist-jewellery, her work is deliberately about the everyday. It always shows delicacy, restraint and clean lines.
Distinctive mark-making
For Madeleine it is also important that her works bear the signs of a previous life. That comes partly from her use of recycled silver, However, there are always other references. She loves to draw, so her distinctive mark-making tends to make an appearance, either in etching or relief.
Hand-drawn symbols on old maps have attracted her lately. These might occur as tiny references, only noticeable on close inspection. Madeleine's jewellery is all about the detail. This combination of media and interests gives her metal an extraordinary surface quality. It is full of subtle character and a lively patina.
Shop Madeleine's jewellery here
Madeleine's early jewellery saw her using found objects. She was fond of making surprising combinations, and juxtaposing unlikely components. She taught herself silver-smithing. Now, after fifteen years, she works predominantly in sterling silver and solid gold.
Sustainable practice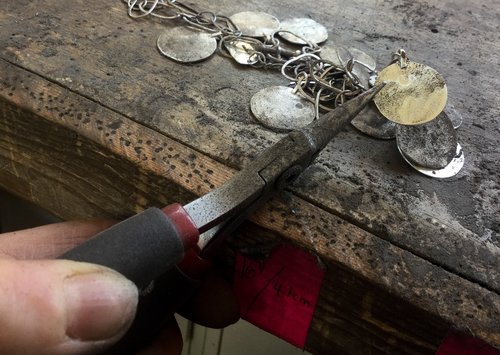 Madeleine aims to keep her business as honest and sustainable as she can. Sustainability is all about the process. This ethical ethos extends to her recycling. Valuing of the material is not solely monetary. It includes the celebration of unique textures and details. These come from her careful process of salvaging, melting-down and reforming old unwanted metal. What emerges is something exciting and contemporary and eminently wearable.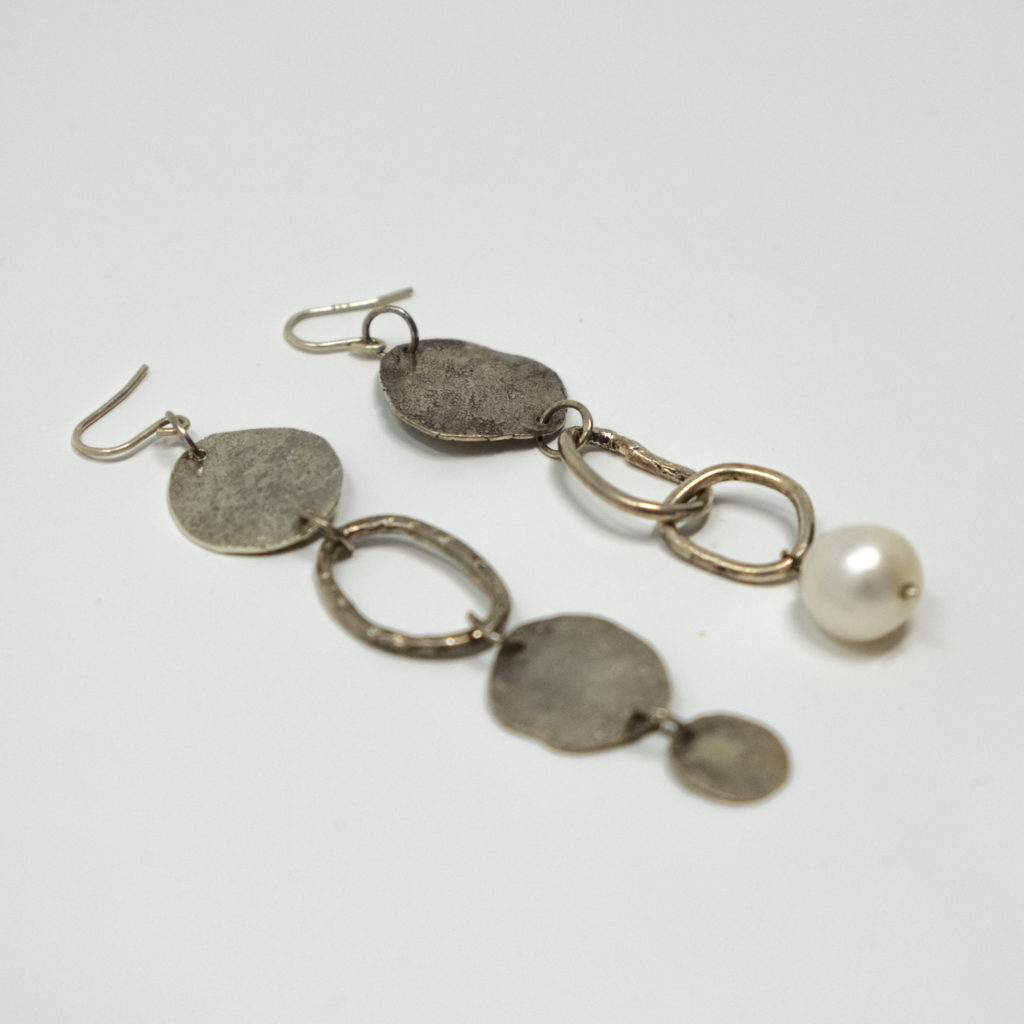 The big skies of Norfolk
Madeleine moved from her family home in Wales to study a Fine Art degree at Norwich School of Art.
She has a deep-rooted love of Welsh culture and the dynamic landscape of West Wales where she grew up. The titles and references of her jewels often reflect this. Yet the openness and clear light of Norfolk became a strong draw.
The big skies of Norfolk were revolutionary to me and undoubtedly continue to affect the nature of the work I make

Madeleine Spencer
Now she lives in Burnham Norton on the north Norfolk coast, raising her children and working from her beloved workshop. The view of the sea and marsh from her window is a constant inspiration.
Shop Madeleine's Jewellery here
For more information see www.madeleinespencerjewellery.com